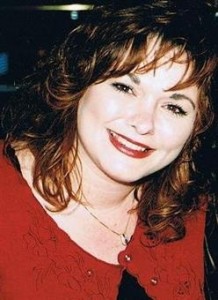 Do you feel as though may never find Love
Are you tired of doing the same things and getting the same results?
Would you like to learn the secret to bring love into your life?
Are you ready to try something different, so you can finally attract the quality of man you truly deserve?
I can relate. I felt exactly the same way before I manifested my man, Mario. He wasn't prince charming. He didn't ride in on a white horse and rescue me. He wasn't even every woman's dream guy. But he was, and still is perfect for me.
I know that you may feel hopeless and tired of being alone right now, but I am here to bring you hope.
Seven years ago I was 37, engaged to a very good looking guy, and ready to plan a family. Then, one day, five months before our wedding, Mr. 'GQ' woke up and said, "I don't want to be married."

At first I was devastated, because, based on my age, I believed that marrying him was my final opportunity to have a family. I thought to myself, I don't have time to go through this dating thing all over again!
I didn't want to go online again, meet men in bars, worry about letting guys down gently so I didn't hurt their feelings; or worst of all, get excited about someone I liked, who would string me along and only to make me feel horrible because he wasn't into me, and would never call me again.
I was fed up with the painful process of dating—it felt so much like work. I didn't want to work at it. I already was working all day long at my job, I wanted my evenings to be fun. I wanted dating to be fun again and not filled with so much pressure to find Mr. Right. But I still wanted to be with my Mr. Right. So what's a girl to do?
I read books, watched videos, practiced techniques, went to therapy, joined dating services, etc. I tried everything there was to try, and ultimately I determined the exact combination of steps that worked, and my Manifest Your Man® process was born.
I knew my process was complete when my man showed up on my doorstep five years ago. I was convinced it worked when I shared it with girlfriends and other women who found their men, fell in love, got married, and now enjoy quality time with their families. I know there is tremendous value to my method as I continue to help other women all over the world.
I have already helped women across the United States, Canada, the United Kingdom, France, Australia, and Japan—and… I cannot wait to share my process with you. Are you ready to try something different—finally, a proven method that works?
LET'S GET STARTED!
Upcoming 2019 – Louisville, KY

UP for Women
Providence, RI
Narragansett, RI
Woonsocket, RI