Are you lonely?
Do you crave a like-minded partner to share your life with?
Are you tired of attracting the same kind of person over and over?
Do you feel that you are unworthy of love?
I felt exactly as you do in May of 2005 when my fiancé woke up and told me he didn't want to be married. Hearing that news at 37, I thought finding a man and having a family were hopeless. After I moved out of his house (I had just moved into five months before), I spent six months or so healing, and I decided to treat the dating game like an experiment to keep it fun.
I kept track of the things I did that seemed to work and what didn't, and ultimately I Manifested my Man, Mario.
Once I was convinced that that this process I developed worked for me, I shared it with some friends and acquaintances. After a short while, I discovered my program had some merit, as they were meeting and falling in love with their men with whom they wanted to spend the rest of their lives.
It all got to be very exciting!
That's when I decided to write the book on the subject Manifest Your Man® which will be released this Spring 2012. While writing the book, I held some teleclasses and workshops, worked with women around the US and the world, and more people whom I touched were meeting their men, getting married, having babies, and living happier lives.
I decided that for 2012 I want to begin sharing my Manifest Your Man® process with as many women as my schedule will allow.
So ladies – get ready for my next stop on my five year worldwide tour that you won't want to miss.  We will focus on:
Increasing your self esteem and self love.
Healing your previously broken heart.
Extracting gifts from former relationships.
Turning around negative thoughts and beliefs into powerful, positive and empowering ones.
Embracing the beauty of the world including the beauty in you,
How to stop choosing men who are wrong for you.
Feeling good in all areas of life and love.
Setting proper boundaries in all of your relationships.
Discovering the pure essence of YOU!
One third of the women at my last LIVE event
have now manifested their men!
Will you be next?
---
Dear Stacy,
This has been such an amazing year of blessings & manifesting for me. I manifested my man, became engaged, had my 2nd daughter and turned 40 = )
Wishing you as much (more) joy and happiness to you this year.
Love, A
---
  "I didn't believe you Stace, when you first told me that the right relationship will feel effortless.  I was so used to struggle and conflict and drama that I didn't know what a quality relationship looked like, until now.  My relationship with Jack is easy.  It just flows.  We have a lot of fun.  He gives me a lot of support and comfort.  Jack is even tempered.  He balances me out.  We have a very loving relationship with 100% trust.  I don't question anything he does or who he's with.  That isn't anything I've ever experienced before.  It's so nice to have.  You don't even realize how good it can be until you actually find the one.  He is my person, and I am his. And it feels so good."
---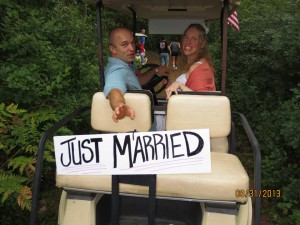 I'm ready to help you Manifest the Man of your dreams and have it be such an effortless, fun, and inspiring journey for you that you won't be able to help but share your story with everyone!
---
Friday

April 11

, 2014
– At the beautiful

Blithewold Mansion

!

Speak from Your Heart with Confidence

Ask for what you want and receive with Love

Friday, April 11, 2014 Blithewold Mansion, Gardens & Arboretum · 101 Ferry Road (Rt. 114) · Bristol, Rhode Island TIME: 6:30 PM-9:00 PM

~ Are you being steamrolled at work by your boss or office manipulator?

~ Do you know that you're making yourself sick because you chronically swallow your words?

~ Are you tired of doing everything for everyone else and would love to JUST SAY NO!

In this enlightening and lively presentation, Stacy will show you how to experience a greater sense of confidence and freedom to say what's on your mind in a clear, loving way.

Discover how to:

Assert yourself without being called a "B".
Enroll your mate in supporting your ideas as if they were his own.
Stop submitting to others and finally have things go your way.
And so much more!

You'll learn about the conversation within the conversation, asking mentally versus verbally, practical tips for asking for what you want, and the most important component of communication.  This will be an interactive session with LIVE demonstrations on how to communicate more clearly and effectively.  This is the must attend event of the spring, set in the beautiful Blithewold Mansion in Bristol, RI, with time to tour the mansion at the end of the presentation.  Everyone will receive a free gift from the presenter, and Femfessionals members will receive an extra package of perks!  Mark your calendar and register today.